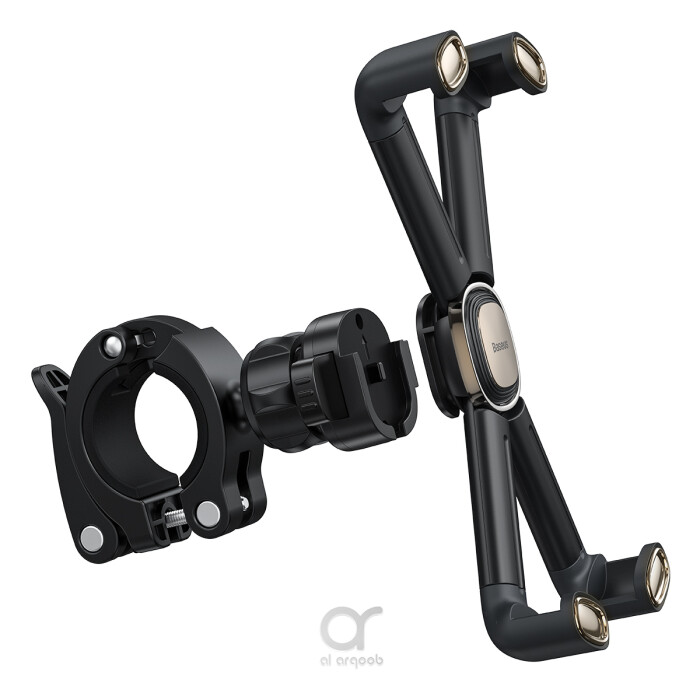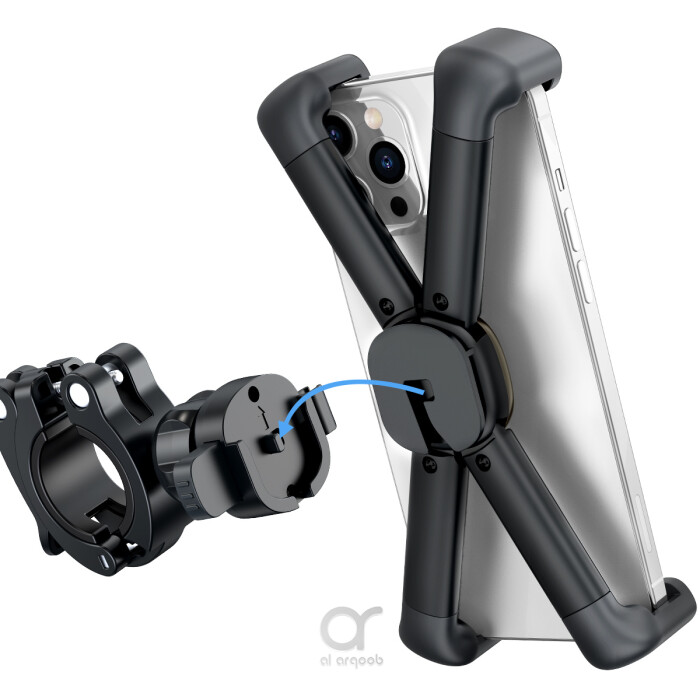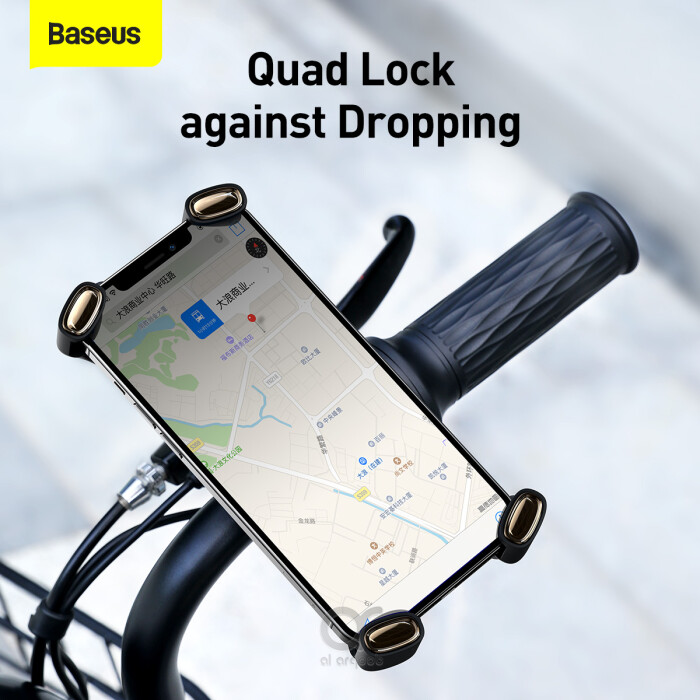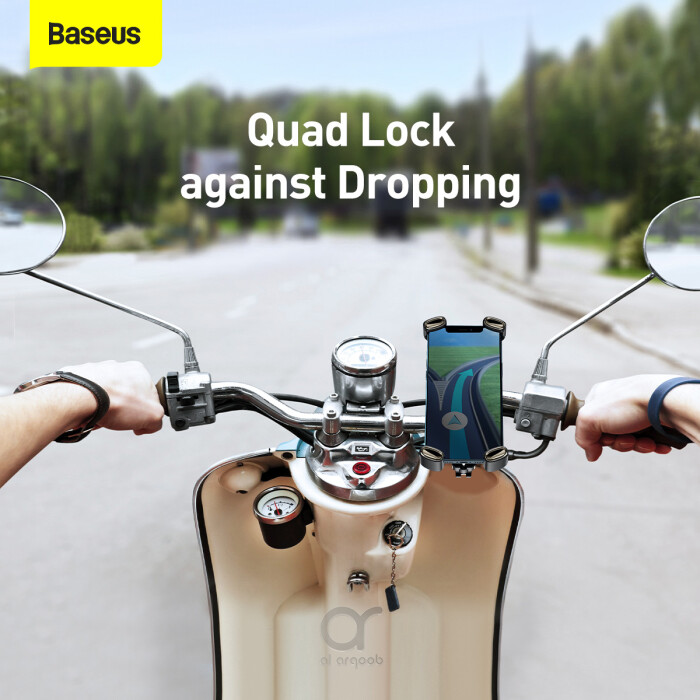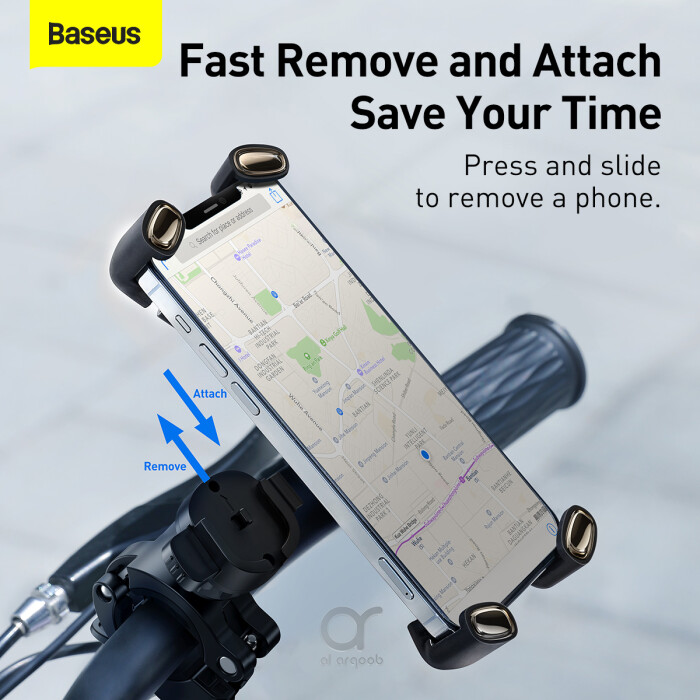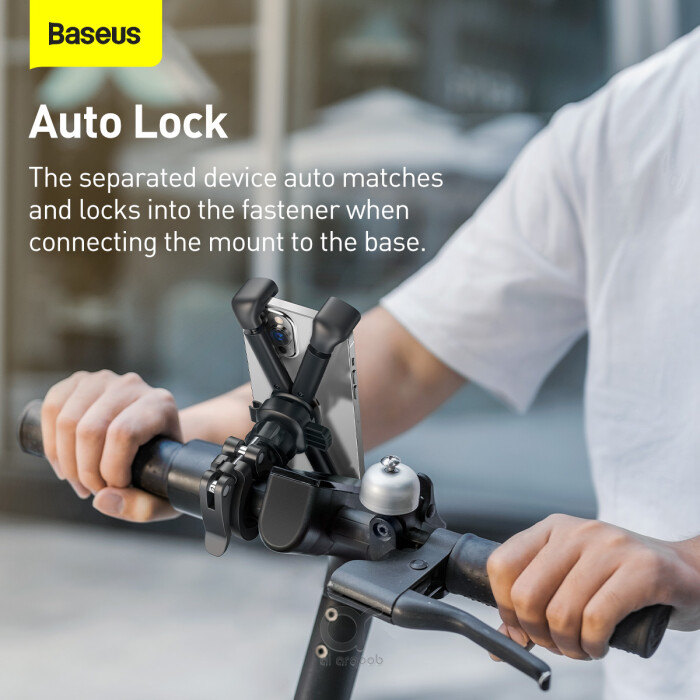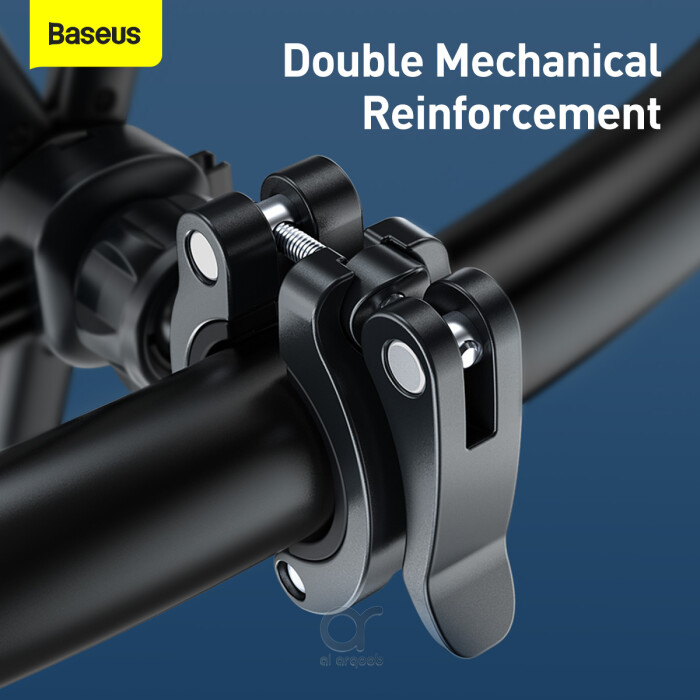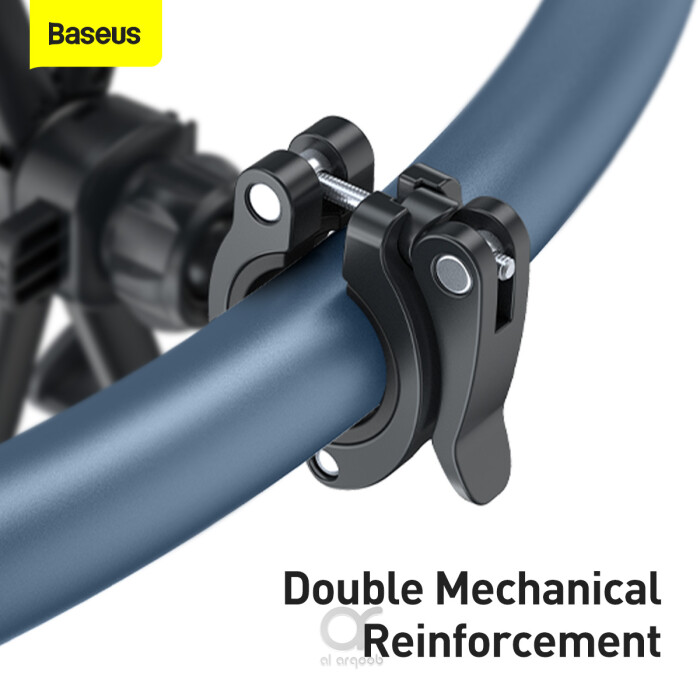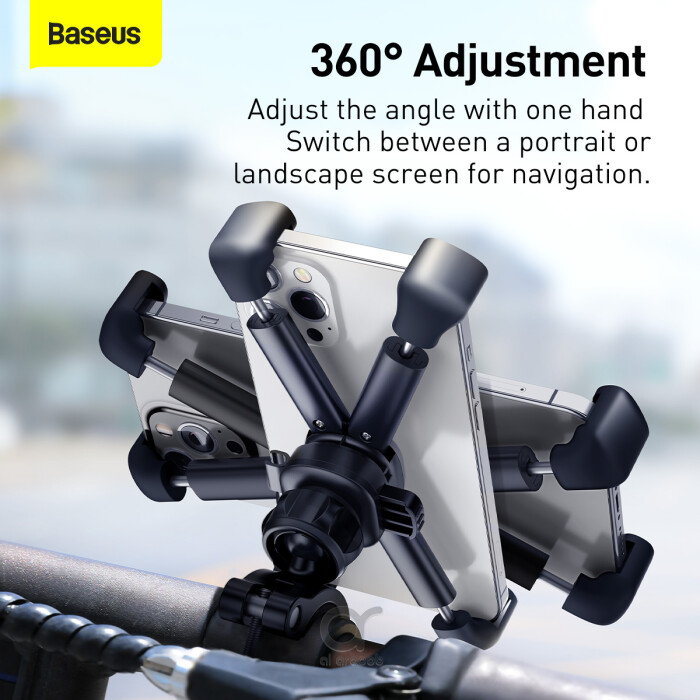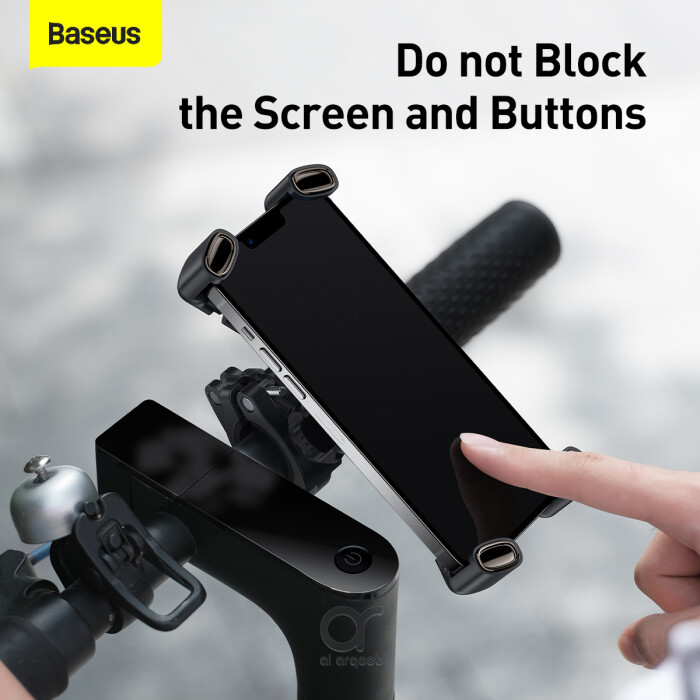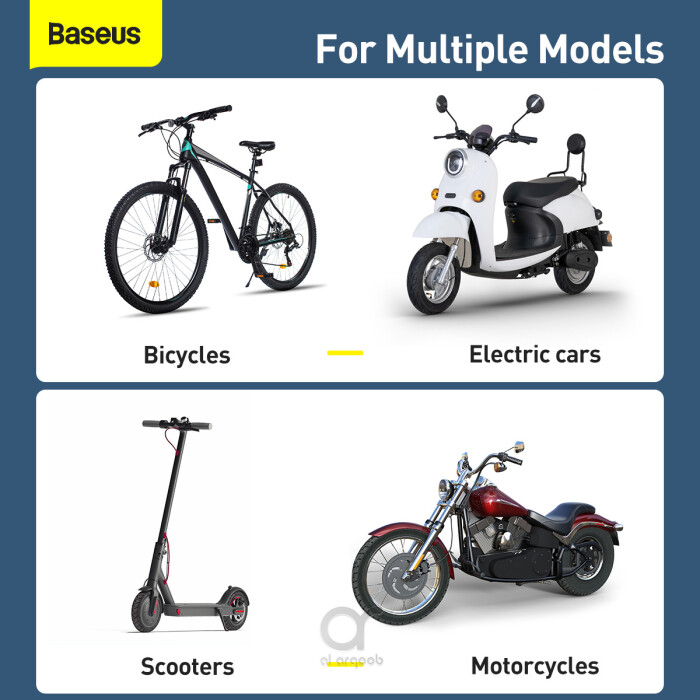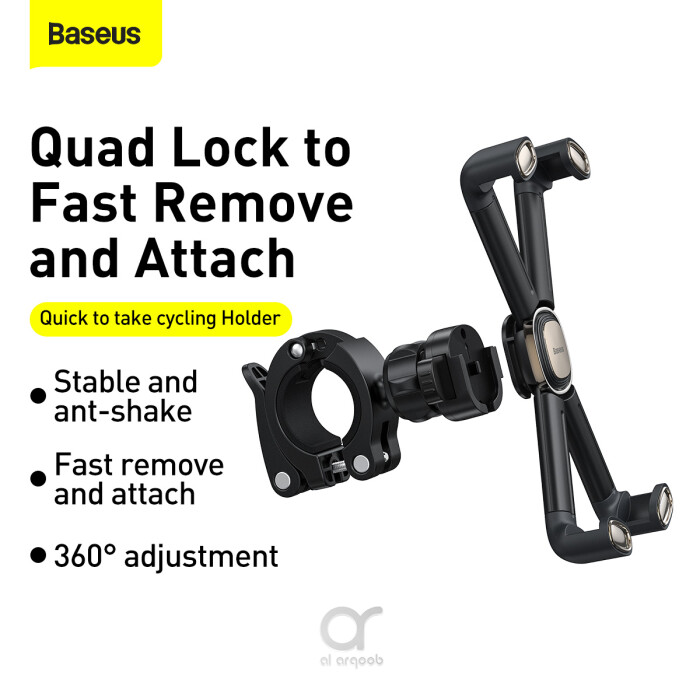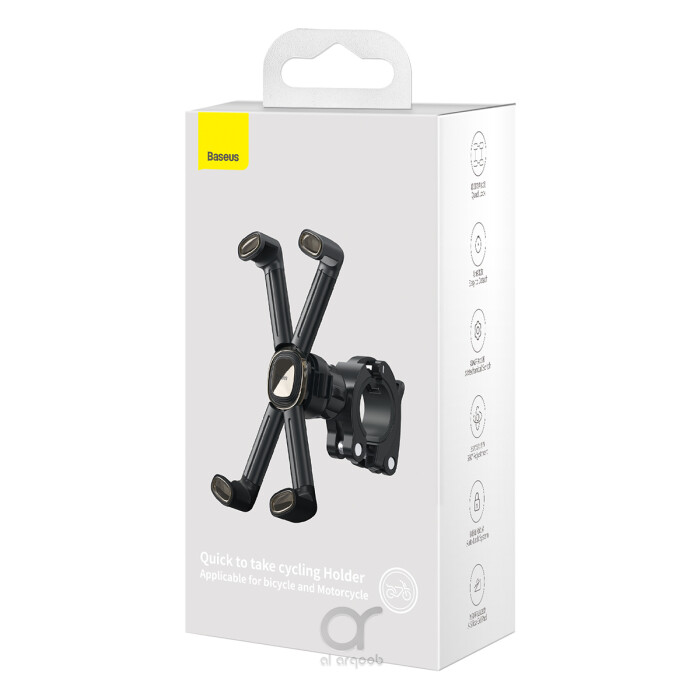 Baseus
Baseus Quick to take cycling holder - applicable for bicycle & motorcycle
Product number: SUQX-01
Barcode: 6953156206878
Quad Lock for quick installation and detachment
Automatic lock after putting the phone in
Fixing lock releasing key
Anti-skidding fixing
360 ° rotation allowed
Free UAE shipping over AED 150
Product Overview
Quad Lock to Fast
Remove and Attach
Quick to take cycling Holder
Quad Lock against Dropping
Quad lock in an X-shaped structure and high strength tensile springs firmly hold a phone.
Fast Remove and Attach
A new separated device allows you remove and attach a phone in one second.
Auto Lock
The separated device auto matches and locks
into the fastener when connecting the mount to the base.
Double Mechanical Reinforcement
Tighten and press to double lock.
Do not Block the Screen and Buttons
It does not block the screen, and the reserved gaps for interfaces and buttons is user-friendly.
360° Adjustment
Adjust the angle with one hand and switch between a portrait or landscape screen for navigation. Four-Way Stretch
High Compatibility
Compatible with 4.7-6.7 inch phones.
An Anti-Slip Silica Gel Pad
The pad can increase the friction to the handle-bar to prevent the mount from dropping.Detailed Protection Design
TPU pads cover and protect the four corners of a phone.
Color Black
Applicable size 4.7-6.7 inch of phones
Applicable size
Diameter 22 mm of handlebars
Bike/motorbike holder Baseus Quick to take
Do you often ride a bike or motorbike? The gadget presented by Baseus is made for you. A stable and solid handlebars-mounted holder will let you use your navigation unit while on the road. Also you don't need to be afraid of riding fast on a bumpy road - the item is so stable that it will securely hold your mobile phone in one position.
Specification:
Brand: Baseus
Type: Bike-/motorbike-mounted holder
Permissible handlebars diameter: up to 22 mm
Holder dimensions: 135 x 85 x 110 mm
Compatible with mobile phones: 4.7 – 6.7 inches
Content of the set:
1 x Bike-/motorbike-mounted holder
Wide adjustment
Baseus gadget will provide your mobile phone with considerable stability. Another important advantage is possibility of adapting the holder to your phone. This is thanks to four arms which can be adjusted to the screens from 4,7 to 6,7 inches. When installing the piece on the rear part of the phone, each of four arms should cover one of smartphone corners. Do not be afraid of any damage in this area as there is protection against scratching to the screen, corner and rear part. Also you should feel free to set the position of the phone in the range of 360°.
Solid structure
The holder can be easily attached to the bicycle or motorcycle handlebars. The ring can be properly tightened up and its interior holds the material preventing against moving and sliding on the frame. This lets you freely ride, you don't have to worry that the holder will rotate and your mobile phone fall down.
Series of protective units
The first step is to attach a four-armed phone holder. When you screw the ring to the handlebars, the only thing you need to do is slide the phone with a holder in. If you can hear a click, you can be sure the mechanism is locked and your mobile phone is safe. When you want to take it out, just press the key and release the lock